Investments made
Simple, Fast, Easy
Welcome to the
Fast & Full®
Investment Application Process
To begin, click the button below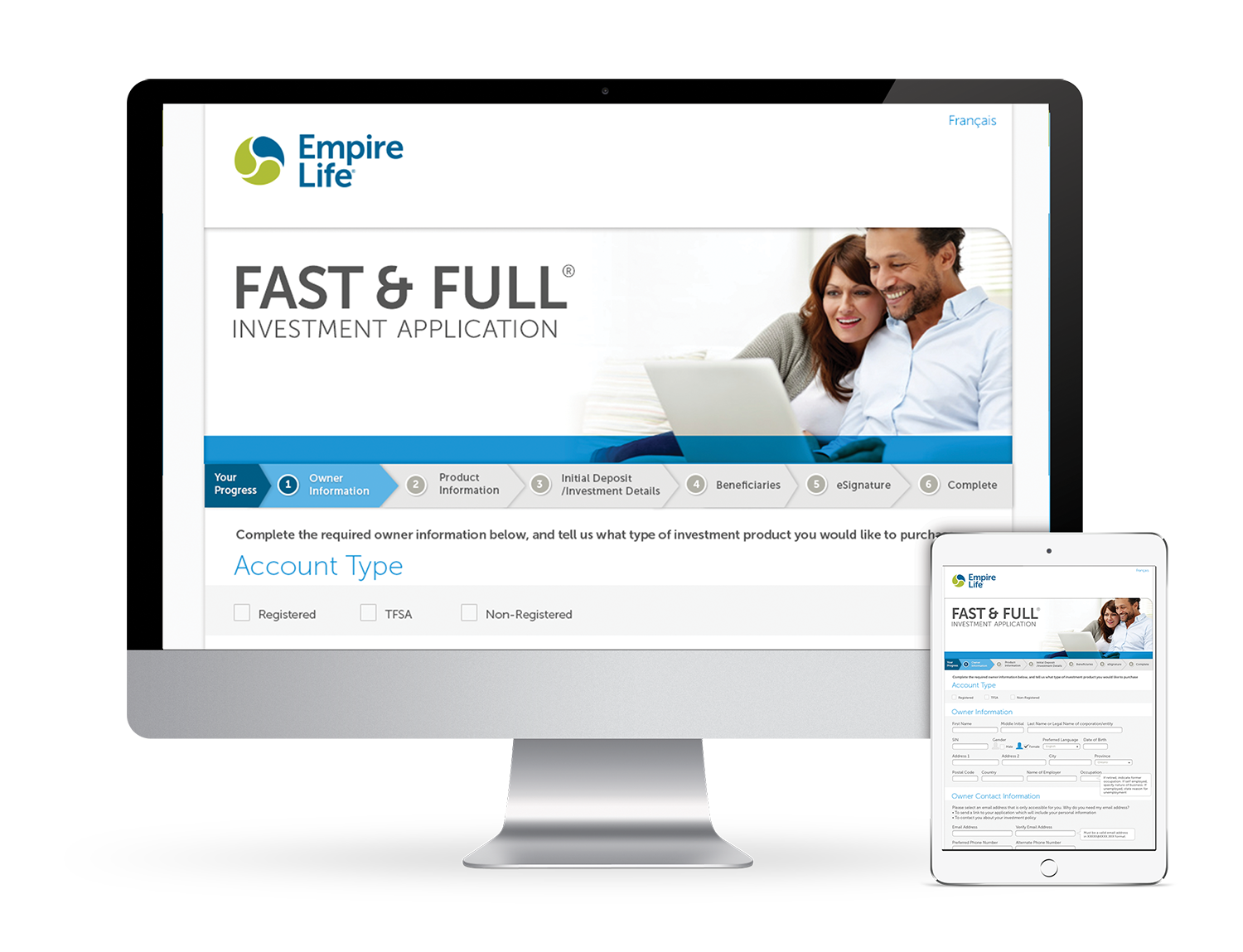 Recent updates

Individual Fund Fact Sheets for each fund you and your client have selected will now be included in the Docusign investment application package.

Guaranteed Interest Contracts now available! Fast, easy and with competitive rates.

Protect their future while investing for yours Protection for Life
Time Saving Tip
Beginning a new Fast & Full Investment Application? Please review our Client Checklist to ensure that you and your client(s) have all of the required information you'll need to complete the application successfully.
Fast & Full®
Investment Application Process