Investments made
Simple, Fast, Easy
Welcome to the
Fast & Full®
Investment Application Process
To begin, click the button below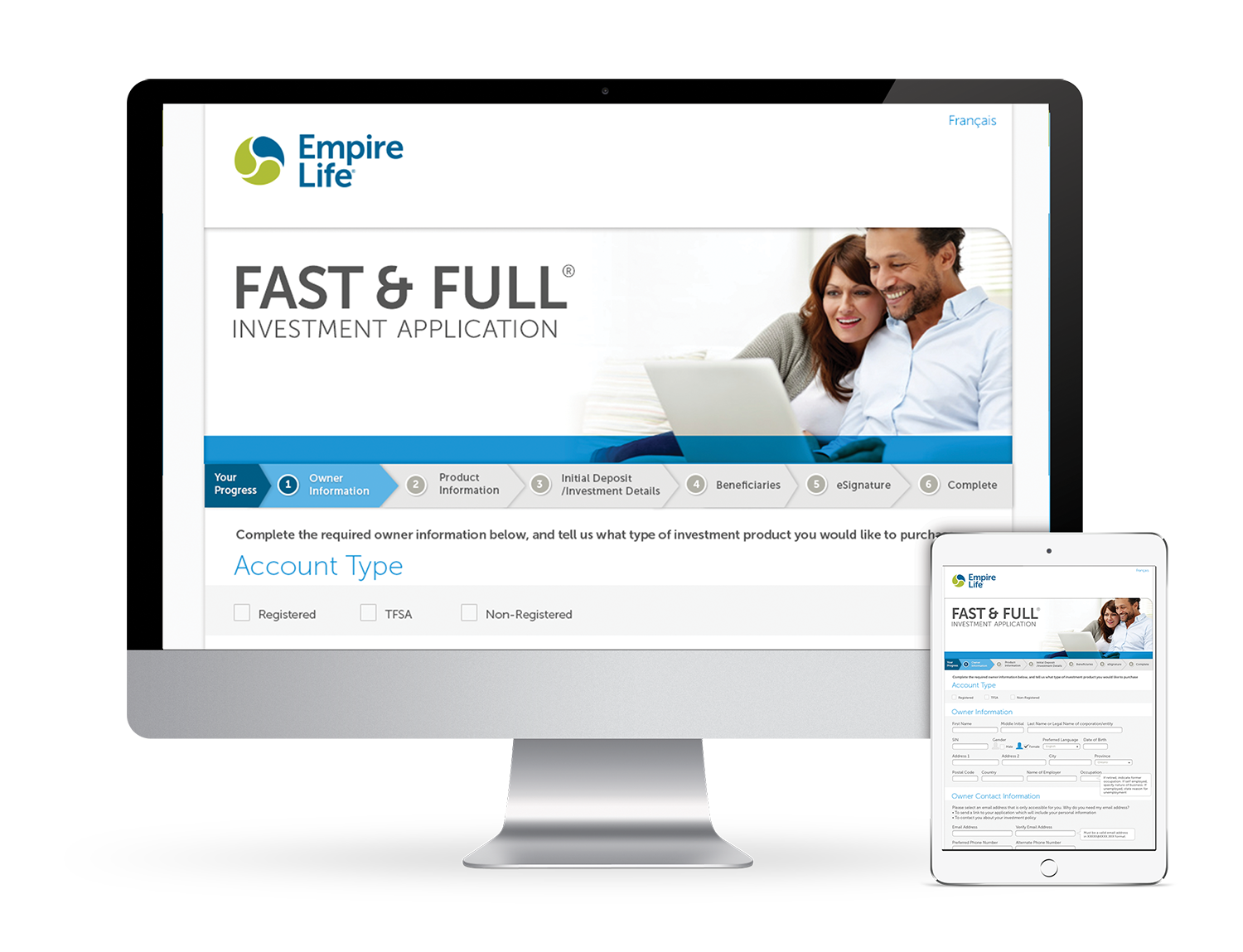 Recent updates

Guaranteed Interest Contracts now available! Fast, easy and with competitive rates.

Empire Life Multi-Strategy GIFs now available!

More choice! 4 new global fund options are now available for purchase within Class Plus 3.0
Time Saving Tip
Beginning a new Fast & Full Investment Application? Please review our Client Checklist to ensure that you and your client(s) have all of the required information you'll need to complete the application successfully.
New User?
Schedule a demo or try our test site
Fast & Full®
Investment Application Process